Why did my Windows desktop icons change?
Updated September 28, 2016
This problem most commonly arises when installing new software, but it can also be caused by previously installed applications. The issue is generally caused by a file association error with .LNK files (Windows shortcuts) or .EXE files (Windows executable programs).
If your
icons
changed immediately after installing a new program, you can try uninstalling the program and see if this fixes the problem. For example, if you noticed your icons changed after installing Adobe Reader, you can uninstall Adobe Reader, which may revert your icons back to the default ones.
If all your icons suddenly changed on your Windows computer and you don't know why, you can use one of the following options to help you restore the correct icons.
Option 1: System Restore
The safest option to fix your icons is to perform a System Restore. This process reverts your Windows system back to the state of a previous checkpoint, before your icons were changed.
While a System Restore does not affect any of your personal files, it reverts any system changes you have made since the previous restore point. This means the process may remove installed programs, modify registry settings, and alter other system files.
To perform a System Restore, click the Windows Start Menu, type "System Restore" in the search box, and click the System Restore option.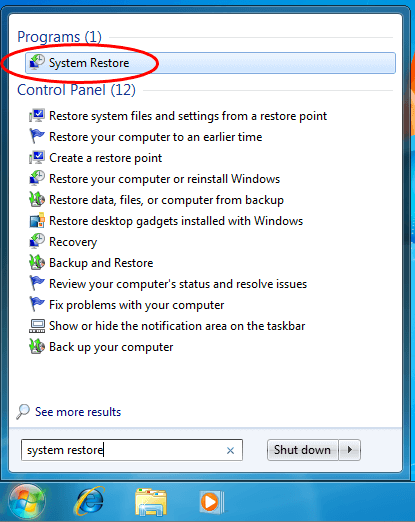 Next, follow the steps in the System Restore wizard.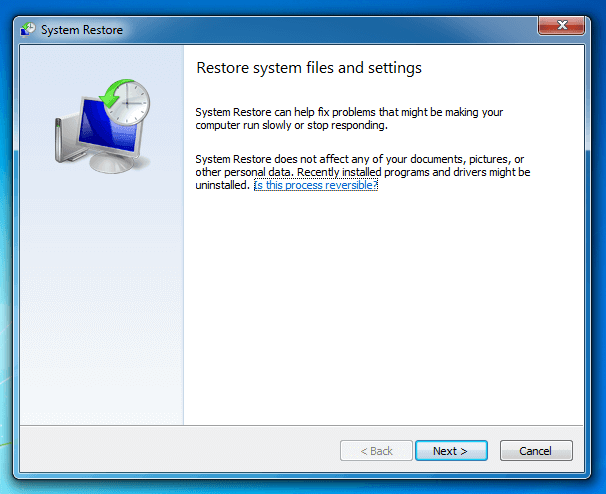 Option 2: Reset LNK and EXE file associations
Warning: This option uses registry scripts that reset the Windows registry entries for LNK and EXE file associations. We strongly recommend backing up the Windows registry before proceeding.
Unexpected changes to your LNK and EXE file associations is a likely cause for your icons changing. Therefore, you can run one of the following registry scripts on your computer to change them back. The scripts reset the file association information for .LNK and .EXE files back to the initial settings for your Windows Vista or Windows 7 installation.
Download:
Windows 7 LNK and EXE Registry Fix
Windows Vista LNK and EXE Registry Fix
To run the script for your version of Windows, follow these steps:
Double-click the win7_lnk_fix.reg (for Windows 7) or vista_lnk_fix.reg (for Vista). Make sure that you have administrator privileges to run the registry script.
Click
to apply the changes.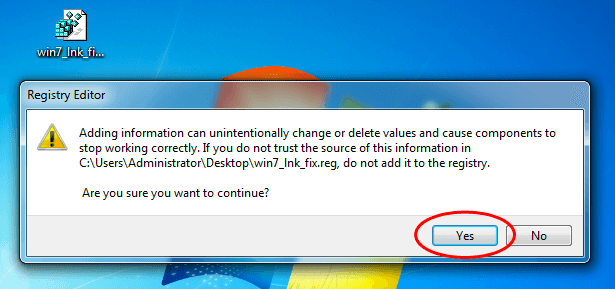 Option 3: Create a new user account
Another option to fix your icons is to create a new user account and abandon the account that has the problem. This approach will fix your icons with minimal effort. However, after creating the new account, you may also have to transfer your old files and reset many different user account settings. To create a new account, follow these steps:
Open the Control Panel and choose "Add or remove user accounts."
Click "Create a new account."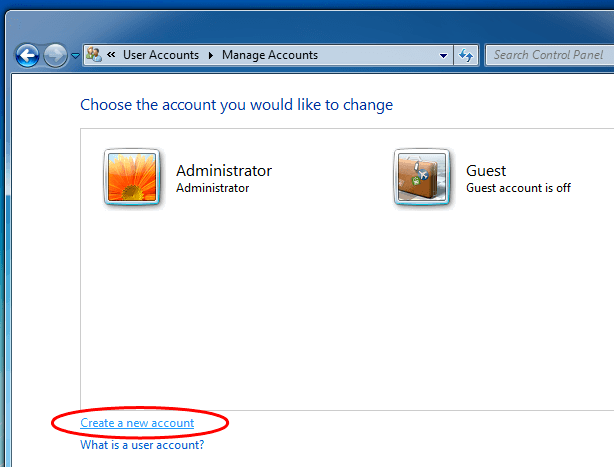 Enter your new account information.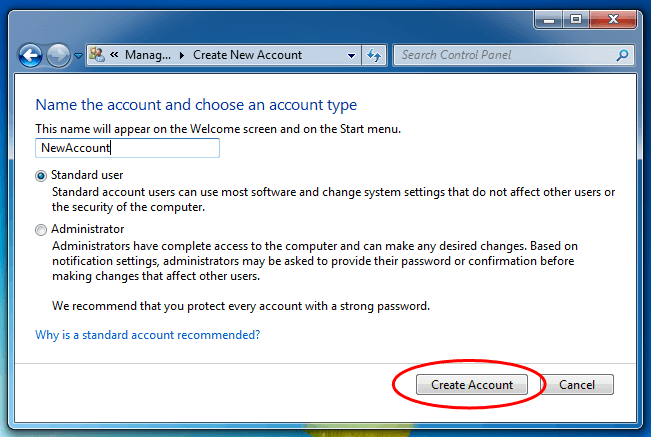 Summary
There are many different programs that can cause your Windows icons to change unexpectedly. By following one of the three options above, you can fix the file associations for .LNK and .EXE files and restore your icons back to the original ones.