How do I show file extensions in Windows XP?
(View instructions for Windows 8 or Mac OS X)
By default, file extensions for known file types are hidden in Windows XP. However, you can change this setting so that file extensions are shown for files in a certain folder or for all files on your hard disk.
To show file extensions, first open any folder on your hard drive, such as "My Computer" or "My Documents." Then select "Folder Options..." from the Tools menu as shown below.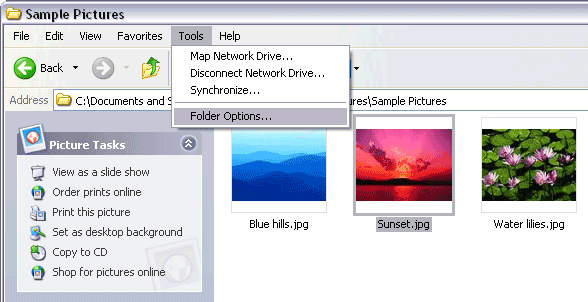 When the Folder Options window opens, click the View tab. This will show the file and folder view settings.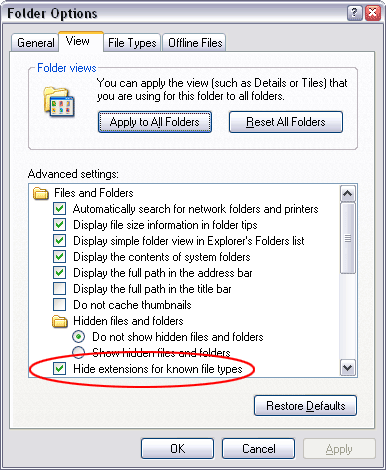 One of the options under Advanced settings is "Hide extensions for known file types." If this option is checked, uncheck the checkbox and click Apply or OK.
NOTE: This setting is system wide, so unchecking this box will make file extensions appear in all folders.
If you decide to hide file extensions at a later time, you can check the box again and click OK to revert back to the previous settings. However, being able to see each file's extension can be useful, so choosing to show file extensions is usually a good idea. After all, when you know what a file's extension is, you can look up the file type at FileInfo.com!