How do I show or hide file extensions in Windows 7?
Updated November 13, 2012
(View instructions for Windows 8)
By default, Windows 7 hides file extensions for known file types such as .TXT and .JPG. However, you can change this setting through the Windows 7 Control Panel by following these steps.
From the Start Menu, choose Control Panel.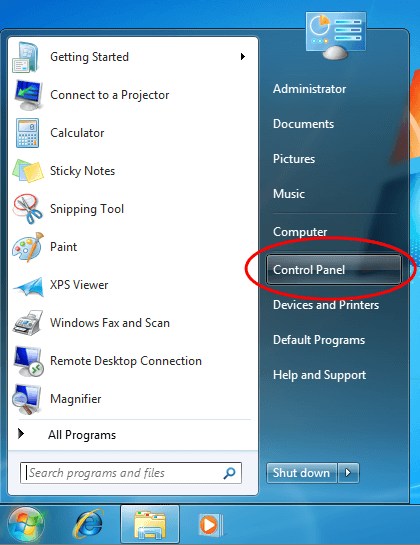 Next, select Appearance and Personalization.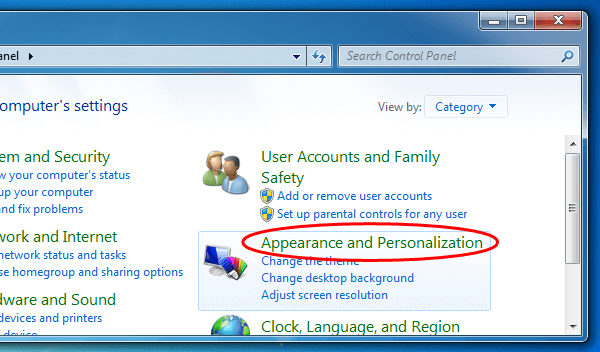 Click on Folder Options.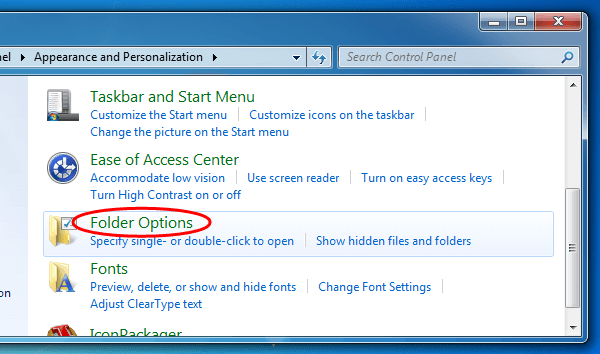 Lastly, uncheck the option for "Hide extensions for known file types" and click OK.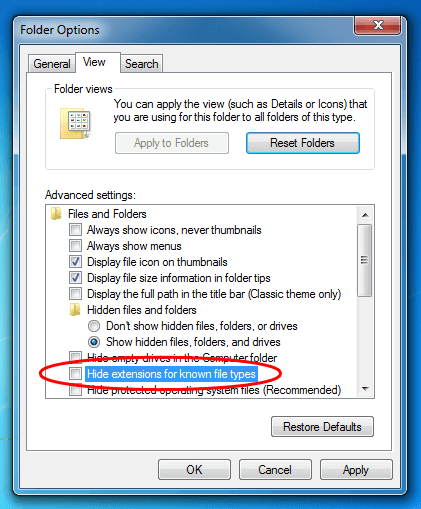 Windows 7 applies this option globally to all folders, so you will now see common file extensions such as ".txt" and ".jpg" displayed in each folder. If you want to hide file extensions in the future, you can simply recheck the same checkbox.