How do I show file extensions in iOS?
Updated November 23, 2022
Starting in iOS 16, you can show file extensions in the Files app. To do so:
Open Files and browse to a folder (such as
or ).
Tap the three-dot menu button that appears in the top-right corner.
Select
.
Select
.
Your files' extensions will appear.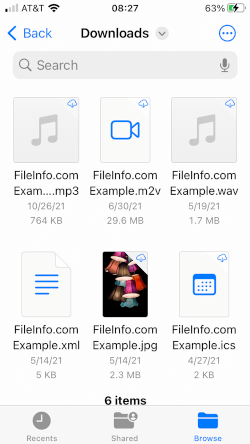 If you want to hide extensions again, uncheck Show All Extensions.